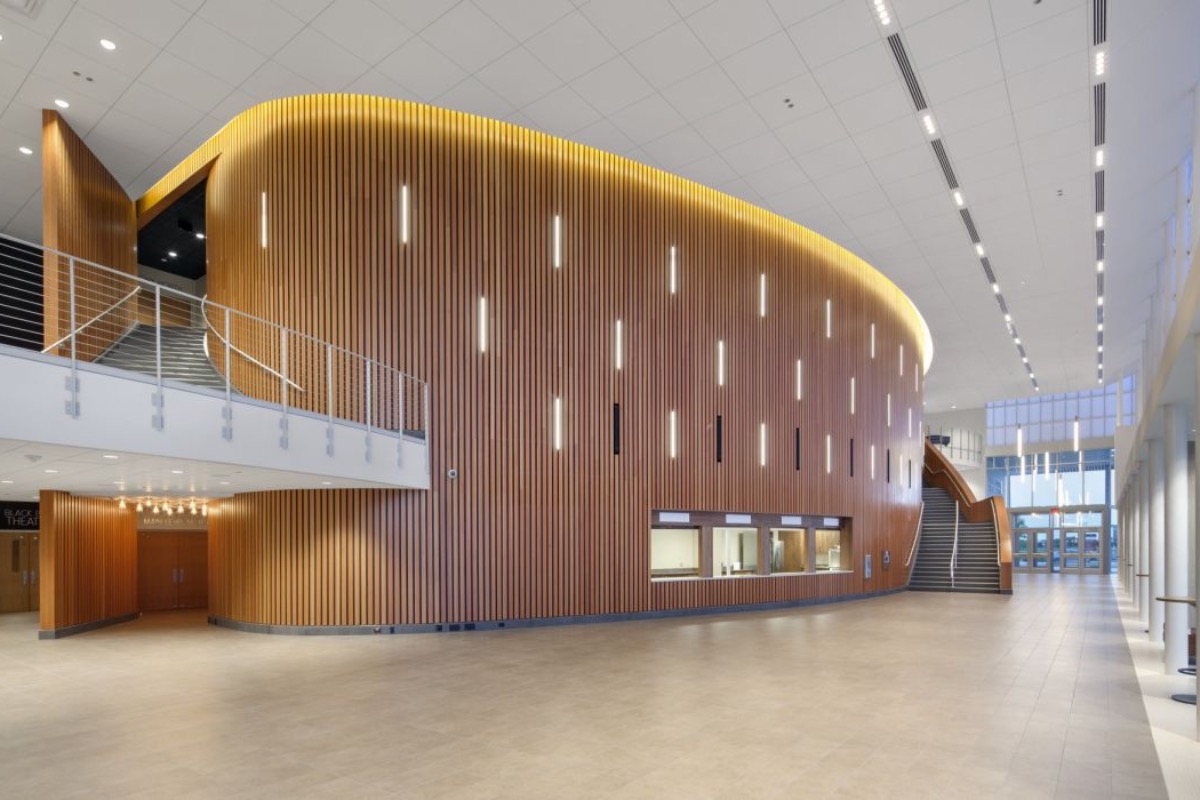 Painting Division
January 15, 2015
Austin ISD Performance Arts Centers
The Performing Arts Center is a state-of-the-art facility designed specifically to enhance the arts experience for all students and staff in Austin ISD. The center contains a 1200-seat main auditorium, a 500-seat Black Box Theatre, dance studio, 205 capacity multi-purpose room, kiln room and an individual recording studio.
Austin ISD Performing Arts Center Construction Teams
Construction for the project started in 2012, with Pfluger Architects and Miró Rivera Architects providing the design. American Constructors Inc. led the construction efforts, partnering with Cherry Coatings to bring the project vision to life.