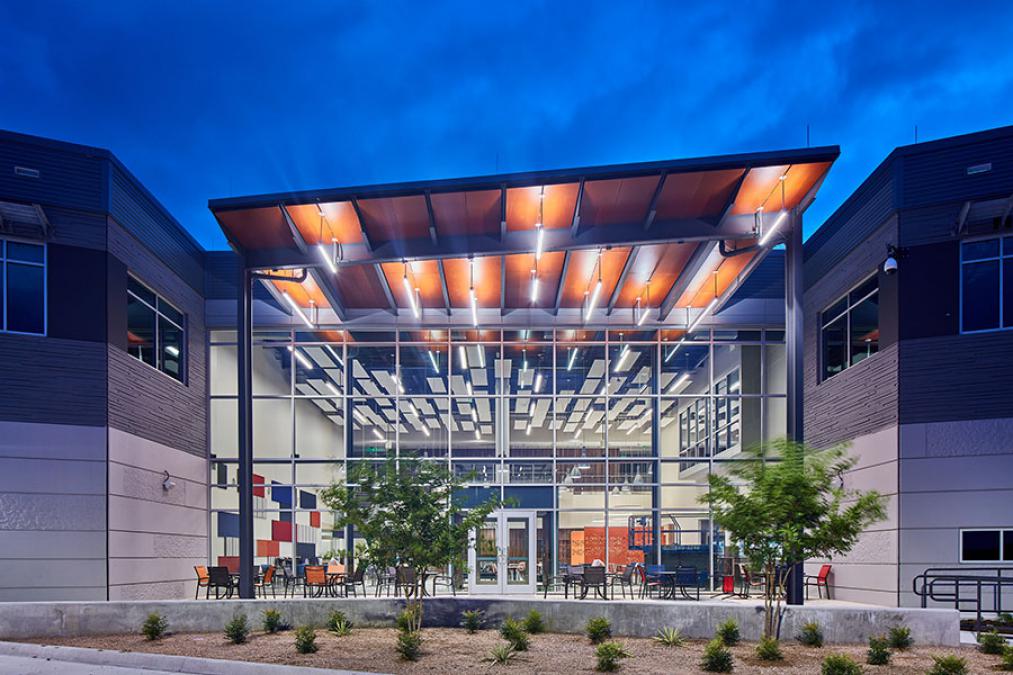 Painting Division
December 4, 2019
DFW Pubic Safety facility
With a workforce of more than 700 public safety employees, the staff at the Dallas Fort Worth Department of Public Safety (DPS) maximizes workflow and collaboration to enhance the safety and security of DFW customers. Having multiple entities within the DPS department previously housed in separate buildings often created challenges in communication and efficiency. Scaled at 130,000 square feet, the new DFW Airport Department of Public Safety Headquarters marks the first time in the airport's history that leaders from all operations are working together under one roof, enhancing communications for greater collaboration and more integrated response to emergencies.
The DFW International Airport ranks as the fourth busiest airport in the world – and streamlining daily flow in a highly active airport requires top-level safety and security for all staff and passengers. As the first design-build delivery for DFW since Terminal D, the project required extensive coordination with multiple user groups to balance each department's wants and needs while maintaining the owner's original project budget.
Cherry Coatings worked with JE Dunn Construction and architecture by PGAL architects.