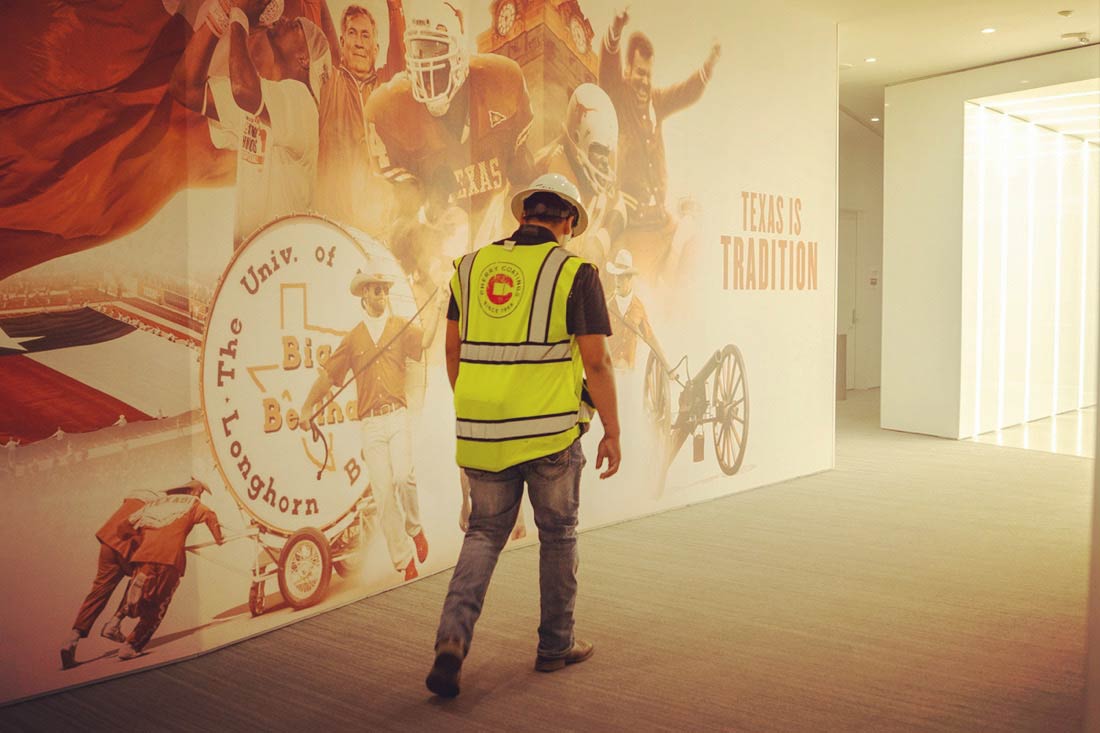 Flooring Division, Painting Division
December 29, 2021
DKR
Our team is working at DKR Stadium – South End Zone addition. Painting, wall coverings, and floor coatings are some of the services we have provided.
Pictured are Javier and Abel, showing that Delivering Beyond Expectations is what we do.
Thank you to our partners Hensel Phelps and University of Texas at Austin.