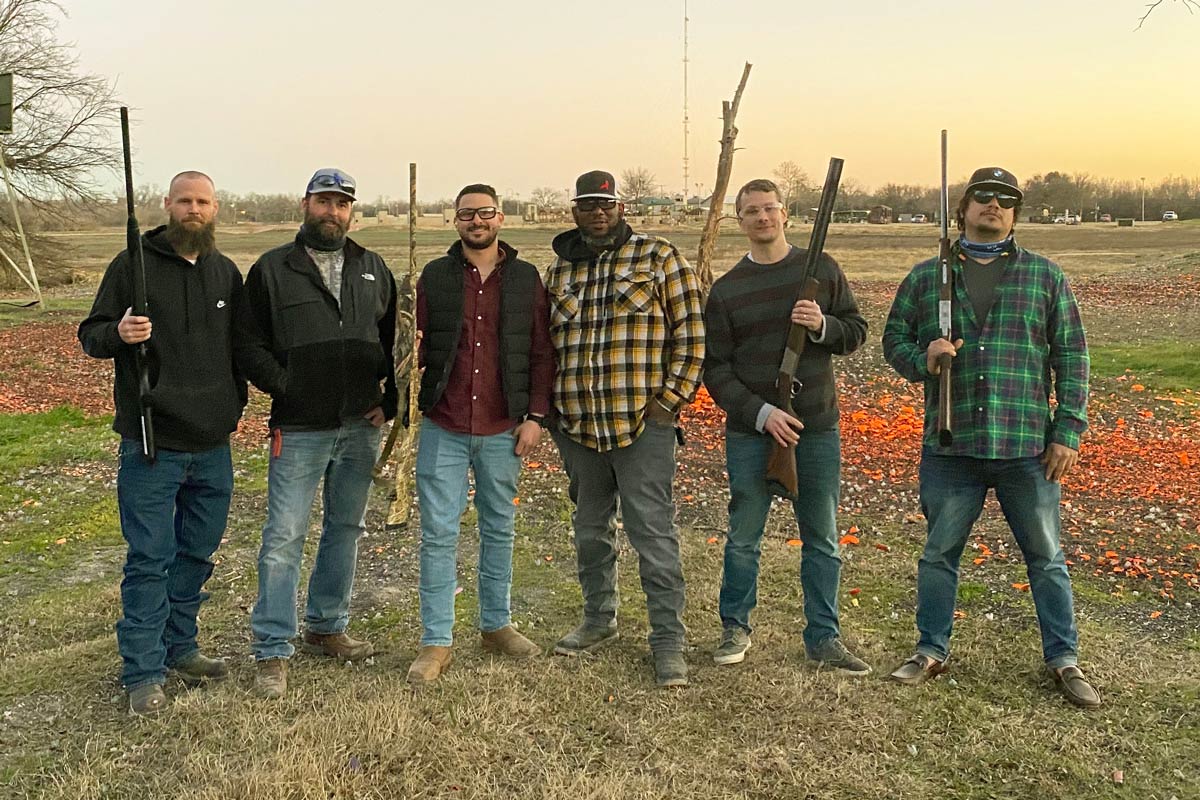 Cherry Culture
February 12, 2021
Outdoors & Fun Team Building Day!
At Cherry Coatings, we always enjoy the chance for team building! 
Our flooring division in Dallas took time off to enjoy a day of long-range shooting. From left to right – Brad Kee, Brandon Zwick, David Rojas, Rickie Jackson, Landon Pyle, and Daniel Fernandez.