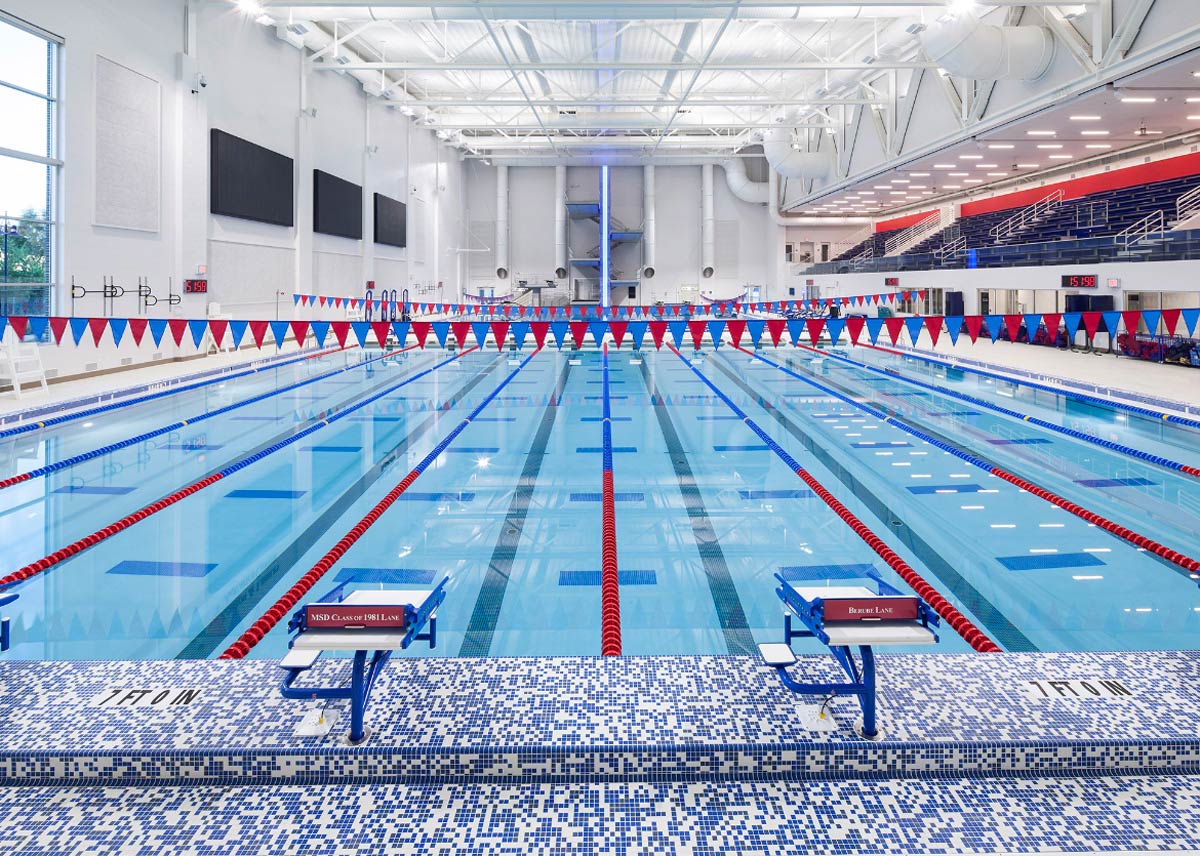 Painting Division
February 11, 2017
SMU Aquatics Center
The Robson & Lindley Aquatics Center and Barr-McMillion Natatorium is the 42,000 square foot home to SMU's storied swim and dive programs. The facility feature an Olympic sized pool complete with springboards and a 10 meter tower.  The center also houses staff offices, classrooms, and locker rooms for the athletes.
SMU Aquatics Center Team
The design on the the facility was lead by Brinkley Sargent Wiginton Architects and The Beck Group acted as contractor for the project. Cherry Coatings provided painting and coating services.