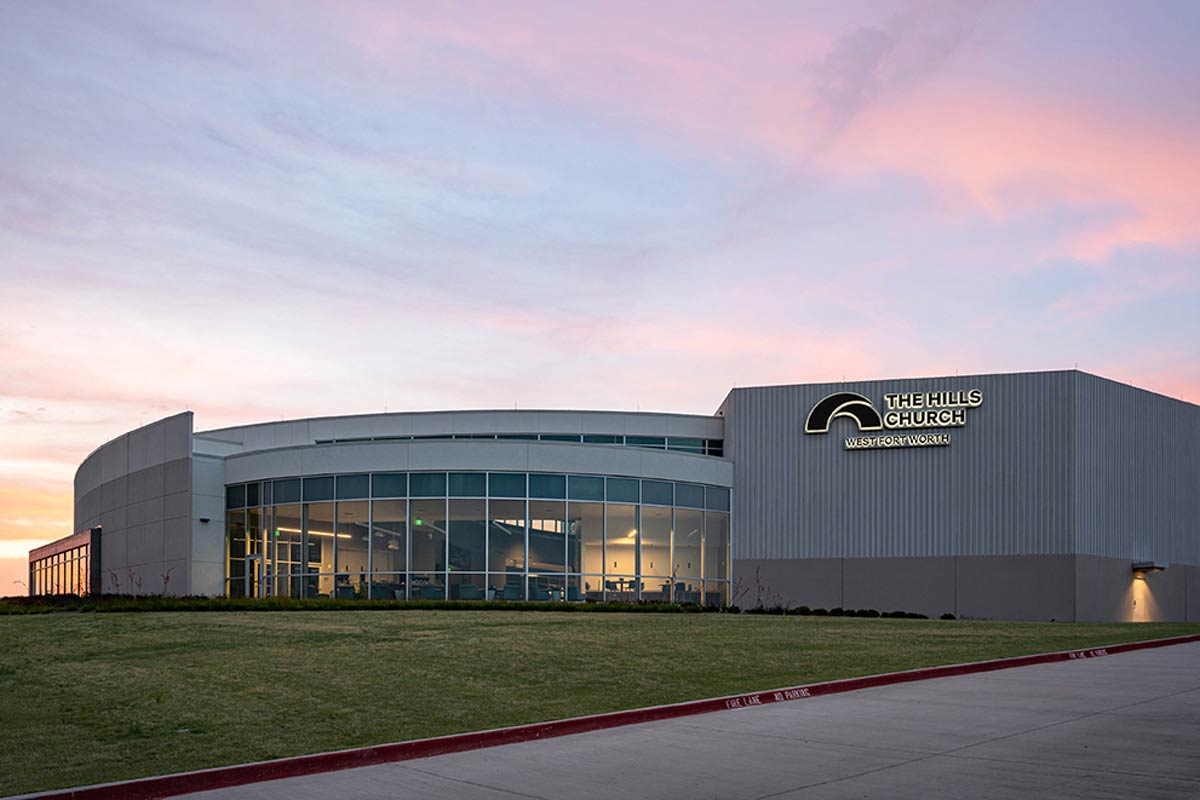 Painting Division
June 8, 2021
The Hills Church
The Hills Church's newest campus in West Fort Worth, referred to as Chapel Creek, began with renovations to an existing building, which was expanded to provide a 600-seat worship center, classrooms, and offices. A new porte-cochére and entry welcome members of the church family to the new campus. The parking lot has also been expanded, providing additional parking capacity as well as a connection to I-30.
The Hills Church Construction
Cherry Coatings was happy to be on the BOKAPowell project with Steele & Freeman.