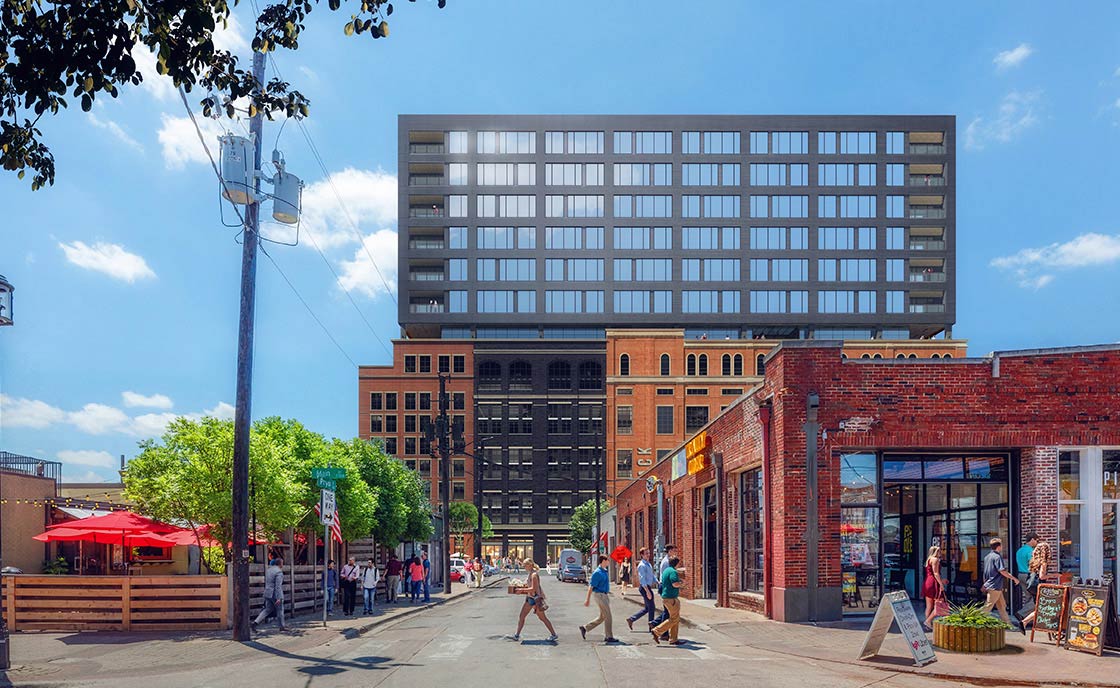 Painting Division
December 23, 2020
The Stack
The Stack interiors and the garage was painted by Cherry Coatings' specialized teams. The Stack, is a 16-story mixed-use project consisting of office and retail space in sort-after Deep Ellum east of downtown Dallas, Texas.
The Stack: Extra information
Hines' new Commerce Street building just blocks from the complex where Uber is locating thousands of workers in a new regional office. This site is close to 60-plus food and beverage locations and 20-plus entertainment venues.
The building will include 15,000 square feet of street-front retail space plus almost 200,000 square feet of offices, terraces on each floor, and a "sky lounge" on the upper floors. Designed by Dallas architect 5G Studio Collaborative, and construction by Whiting-Turner the project will open in early 2021.