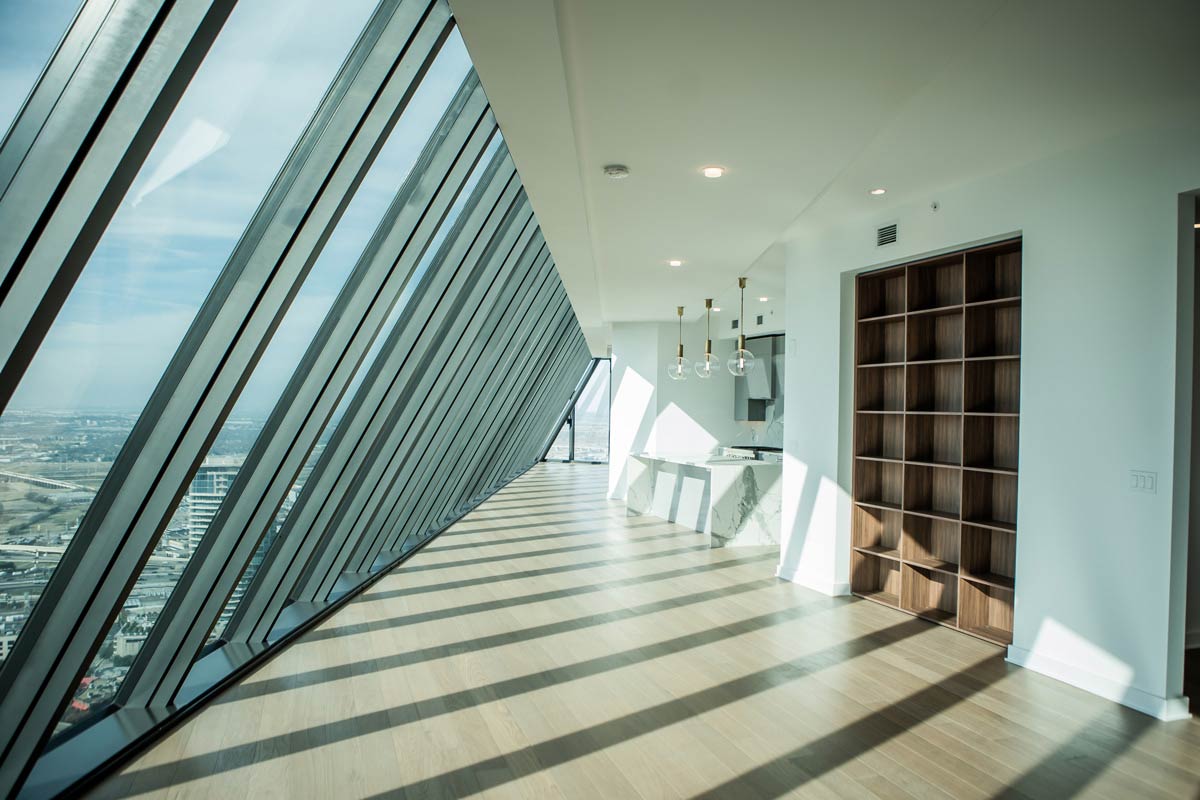 Painting Division
January 14, 2021
AMLI Fountain Place – New Penthouses
Fountain Place was designed by preeminent architects I.M. Pei and Harry Cobb and constructed in 1986. AMLI Fountain Place is precisely where I.M. Pei and Associates originally planned for a 2nd tower over 30 years ago and exhibits similar but distinct design features from the sibling structure.  This new 45-story luxury high-rise features over 300 residential units in the Dallas Arts District, the city's vibrant epicenter of creativity and culture.  The 10th floor features many amenities including a swimming pool, fitness center, tenant lounge, outdoor grilling area, and even a dog park!
Coating AMLI Fountain Place
Coatings and wall covering for the AMLI Fountain Place were chosen to support and enhance the natural lighting and views given by the floor to ceiling windows. The luxurious penthouses and rooftop lounge marked the final stage of this stunning project from Page Southerland and Welsh Construction.