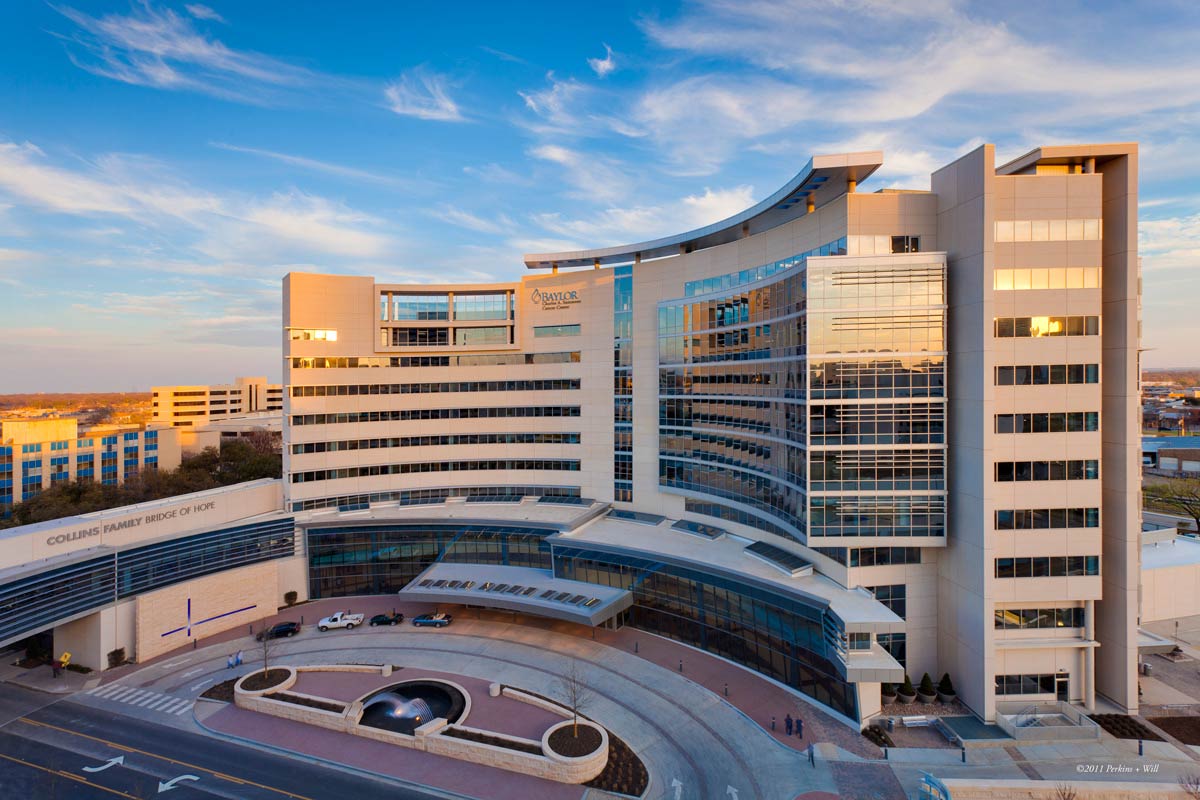 Painting Division
October 11, 2011
Baylor Charles A. Sammons Cancer Center
An addition to the Baylor University Medical Center in Dallas is now a landmark for the campus and the city alike. The 10-story, 460,000 squat foot facility housing comprehensive outpatient oncology capabilities.
Baylor Charles A. Sammons Cancer Center Construction
MEDCO Construction served as the general contractor with Perkins+Will leading as the project architect. Cherry Coatings is proud to have worked on this project.