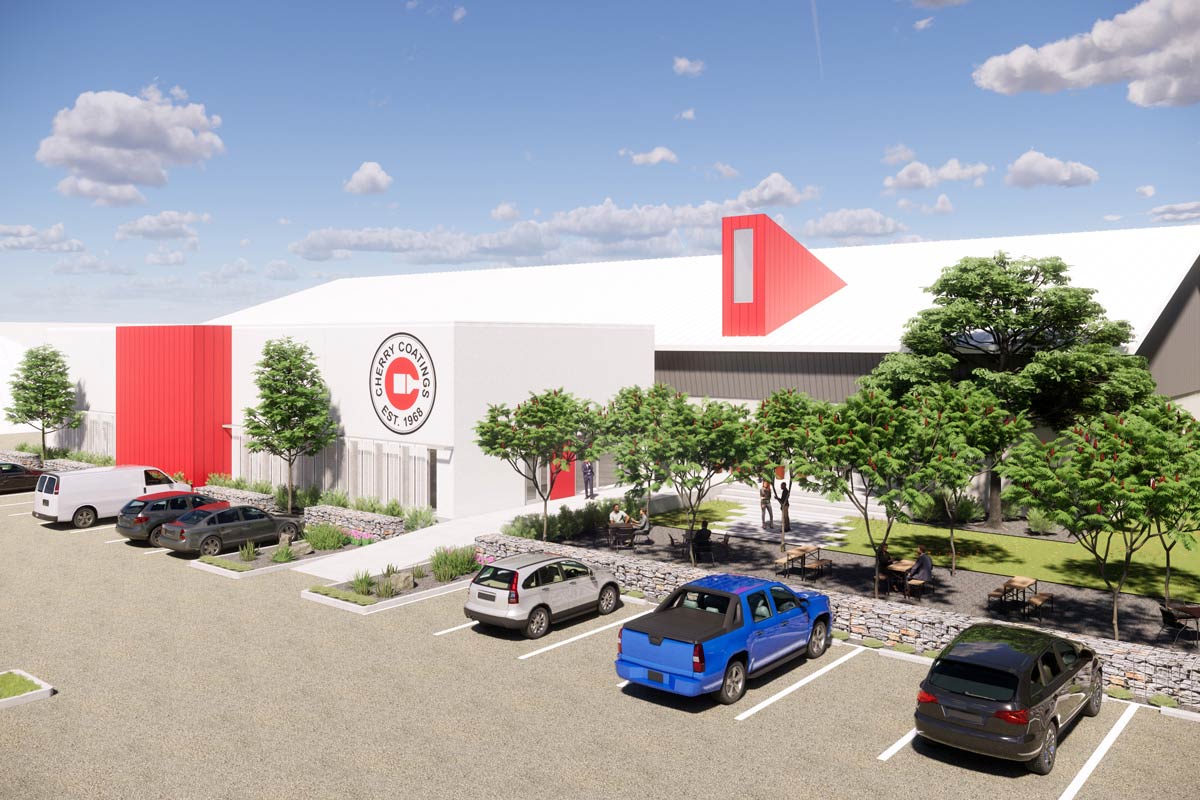 Public Relations-Awards
December 16, 2020
New HQ Dallas Office

For Immediate Release
For more information:
Kelly Morris, Dala Communications for NAI Robert Lynn
(972) 931-7576 ext. 356
[email protected]
 Cherry Coatings Buys Landmark Property in Addison
NAI Robert Lynn represented the buyer in the 56,000-square-foot deal
DALLAS – December 16, 2020 – Cherry Coatings, experts in commercial painting and industrial coatings, will grow its Dallas-Fort Worth operations with a new corporate headquarters at the popular 56,000-square-foot Inwood Soccer Center in Addison. NAI Robert Lynn Principal and Partner Chad Albert represented Cherry Coatings in the deal.
Cherry Coatings, which specializes in new construction painting, industrial flooring, and maintenance coatings, will relocate from Carrollton to the former soccer landmark at 14801 Inwood Road, which sits on over 3 acres of land. The 53-year-old company will retrofit the building to house 75 corporate employees, as well as a large warehouse with loading docks. Cherry Coatings also has offices in Austin, Fort Worth and Houston, and recently opened an office in Nashville, Tennessee.
"As part of our growth initiative, Cherry Coatings is proud to strengthen our Dallas presence with 14801 Inwood as our new headquarters, offering our employees a top-notch workplace," said Zack Cherry, CEO of Cherry Coatings. "With our employees spread across DFW suburbs, Addison offered a central location with easy highway access. It's an honor to move into a new space and be able to carry on the tradition and sense of nostalgia the Inwood Soccer Center generated for many people within the community for more than 30 years."
Since 1988, the soccer center — with its signature domed roof — was like a second home to multiple generations of families who grew up playing the sport. The "bubble" portion of the building will be used by employees for recreational activities.
"NAI Robert Lynn was thrilled to represent Cherry Coatings as they continue to grow their business," Albert said. "With the need for a bigger space for their corporate employees, warehouse and commercial vehicles, they were looking for a solution that provided opportunities for growth and flexibility. This was also a special project for me because as a kid, my friends and I frequently had our birthday parties at the Inwood Soccer Center. It feels appropriate for this property to be sold to a company like Cherry who will carry on its iconic legacy."
Renovations will be completed by nationally recognized McCarthy Building Companies and BOKA Powell, an architectural design firm headquartered in Dallas. The space will have distinct work environment zones, utilizing the tremendous ceiling height with a mezzanine and increasing natural light. A large training room will support employee performance, along with an indoor break room that can open into a large outdoor courtyard. Exposed raw steel beams in the interiors will also reveal how materials are constructed while showcasing the company's capabilities as painters and coatings experts.
Cherry Coatings plans to begin construction in early 2021, with a move-in date set for later in the fall.
About NAI Robert Lynn
NAI Robert Lynn specializes in providing commercial brokerage and consulting services including tenant representation and owner representation for office, industrial and retail properties, property management, investment sales, and purchases. The company has been ranked in the top five of the Costar ranking of Dallas/Fort Worth (DFW) brokerage firms based on commercial square footage leased every year since the rankings began. NAI Robert Lynn has been providing its clients with superior service and market knowledge of the DFW area for 58 years. This is evidenced by the 2019 results, closing 1,064 transactions totaling more than 25 million square feet, and managing 6 million square feet of commercial properties. To learn more, visit nairl.com.  
# # #