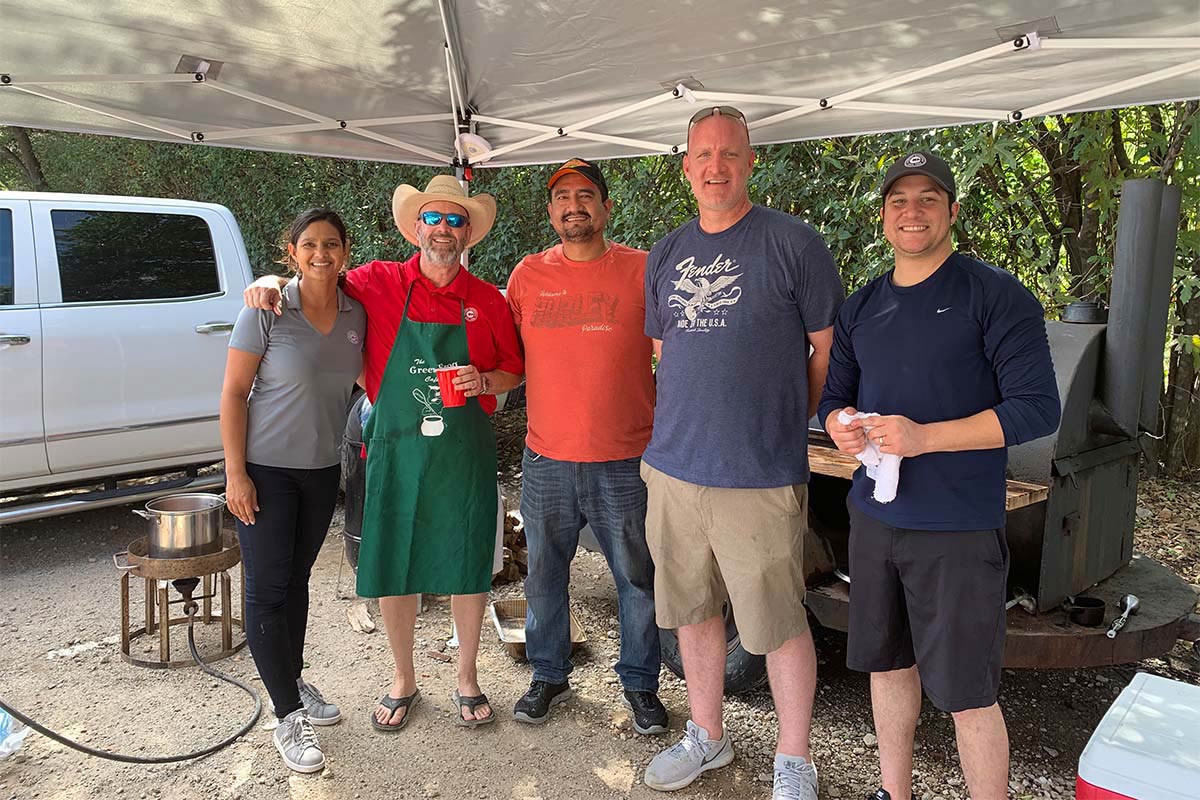 Balfour Beatty BBQ Cook-off
Our Cherry Coatings Dallas team competed in Balfour Beatty's Barbecue Cook-Off on Friday, October 15, 2021. The event took place in Reverchon Park from 6am to 7pm, with judged categories of Brisket, Ribs, Chicken, and Dessert.
Although our team didn't win any prizes, they had a great time bonding and getting to meet other contractors. Thank you to our partners for putting this event together, and thank you to our team members – Lanny Herrod, Darren Silhavey, Katie Mazza, Michael Perez, Nan Davis & Travis Wright.