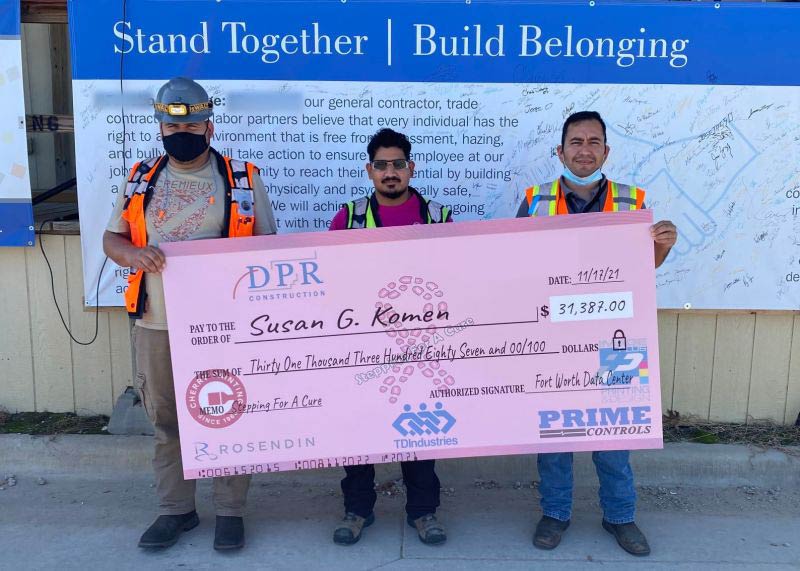 Supporting Breast Cancer
The Fort Worth Data Center Team participated in the breast cancer awareness "Stepping for a Cure" step challenge to raise money for the Susan G Komen Foundation.
Partner companies were asked to donate $1 per mile walked by participating employees. Employees then walked an astounding 36 million steps (about 15,000 miles) for this campaign. In total, this challenge raised a total of $31,387 to be donated towards Breast Cancer Awareness. The team also spread awareness by handing out 400 t-shirts, hardhat stickers, and wristbands to our job site employees.
Thanks to Rosendin employees and company partners, including DPR Construction, TDIndustries, Inc., Prime Controls, Image Solutions Graphic Design and Printing, and Cherry Coatings, for helping to further the Susan G Komen Foundation's mission to save lives by investing in breakthrough research to prevent and cure breast cancer. Their extraordinary effort and time contributed will help meet the most critical needs in our communities and save lives!