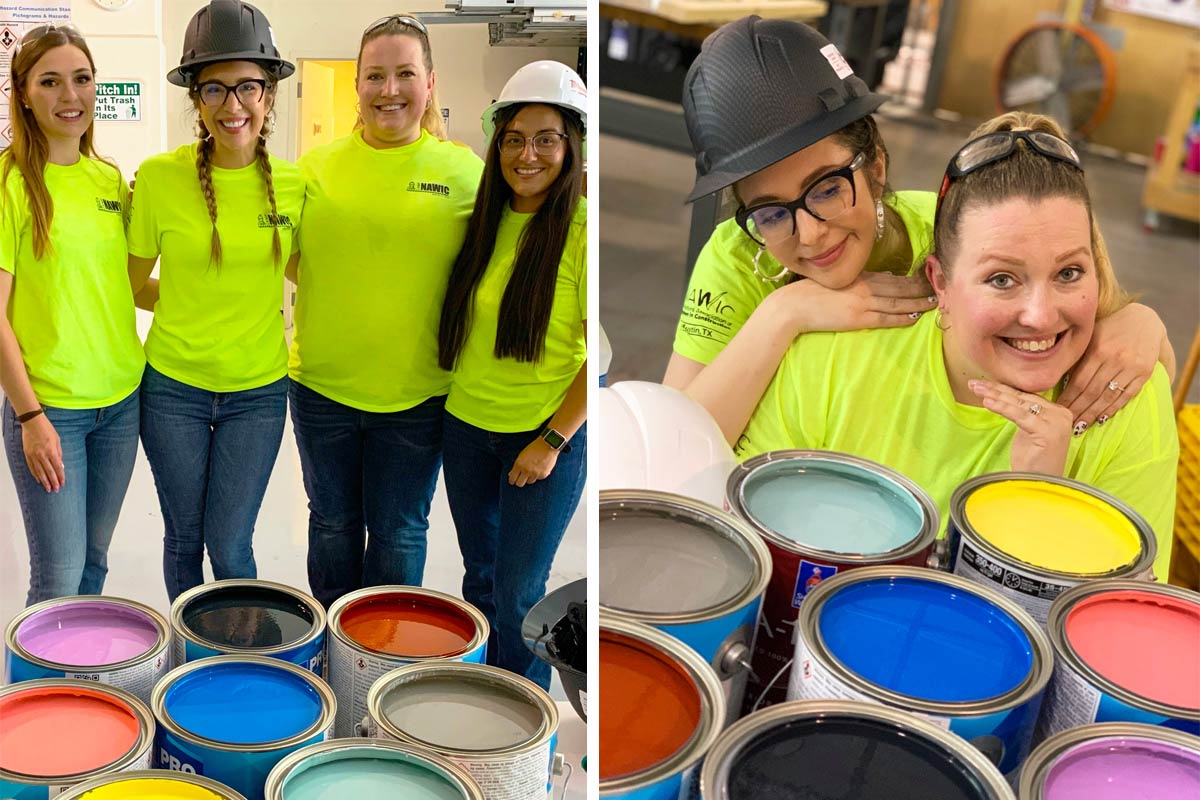 Public Relations-Awards
August 12, 2021
Featured in Texas Contractor
Rosendin recently sponsored Camp NAWIC, a construction camp for girls created by the Austin Chapter of the National Association of Women in Construction (NAWIC). The week-long camp gave 25 middle school students the opportunity to explore career paths in construction and gain hands-on learning experience from women in the industry.
This is the second year NAWIC has hosted this camp in Austin. The camp was held at Austin's Carpenter Training Center, a facility that provides one of the nation's top carpenter training programs for the Central South Carpenters Regional Council.
Camp NAWIC featured in Texas Contractor – learn more
Local construction companies participated by educating these young ladies on safety PPE, how to use tools, how to operate equipment, build (3) projects (two of which they took home), and a Camp NAWIC painters tool bag filled with Milwaukee tools!
Fantastic give back to our community by our Cherry Coatings women – Joleyn, Kaitlyn, Delia, and Christie for volunteering for the 2nd annual Camp NAWIC in Austin, Texas. Thank you to Sherwin Williams for providing all the paint colors!
This camp made the local news in numerous cities across the nation. Read more in TEXAS CONTRACTOR publication.