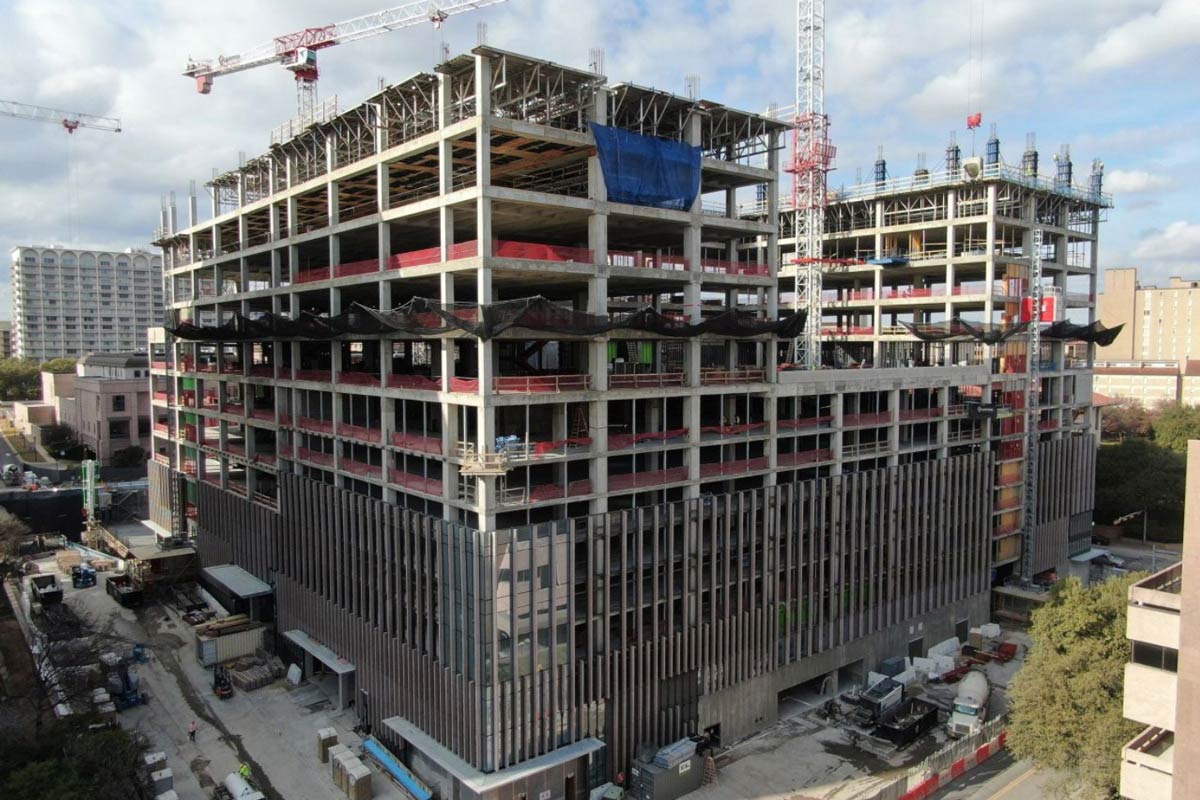 Painting Division
January 21, 2021
George HW Bush Building: New Under Construction
The $581-million George HW Bush Building first phase of the project broke ground in mid-2018. With a planned second phase, the project is valued at nearly $900 million. Along a linear stretch of Congress Avenue, extending north of the Capitol, the first phase encompasses a pair of office buildings, including the 14-story, 603,000-sq-ft George HW Bush Building and the 12-story, 416,000-sq-ft 1601 Congress facility, 3,100 parking spaces mostly located under the buildings and portions of Congress Avenue and, at grade level, replacement of those portions of Congress with a three-acre pedestrian mall that will host concerts and other public events. Phase 1 building will occupy the east side of the mall, while Phase 2 will occupy the west side.
George HW Bush Building More Information
Cherry Coatings and our Austin office are excited to work on this great project with the team at Balfour Beatty!  Check back for more updates as progress on this new building continues! In the meantime, if you'd like more information on the George HW Bush Building, take a look at these articles.