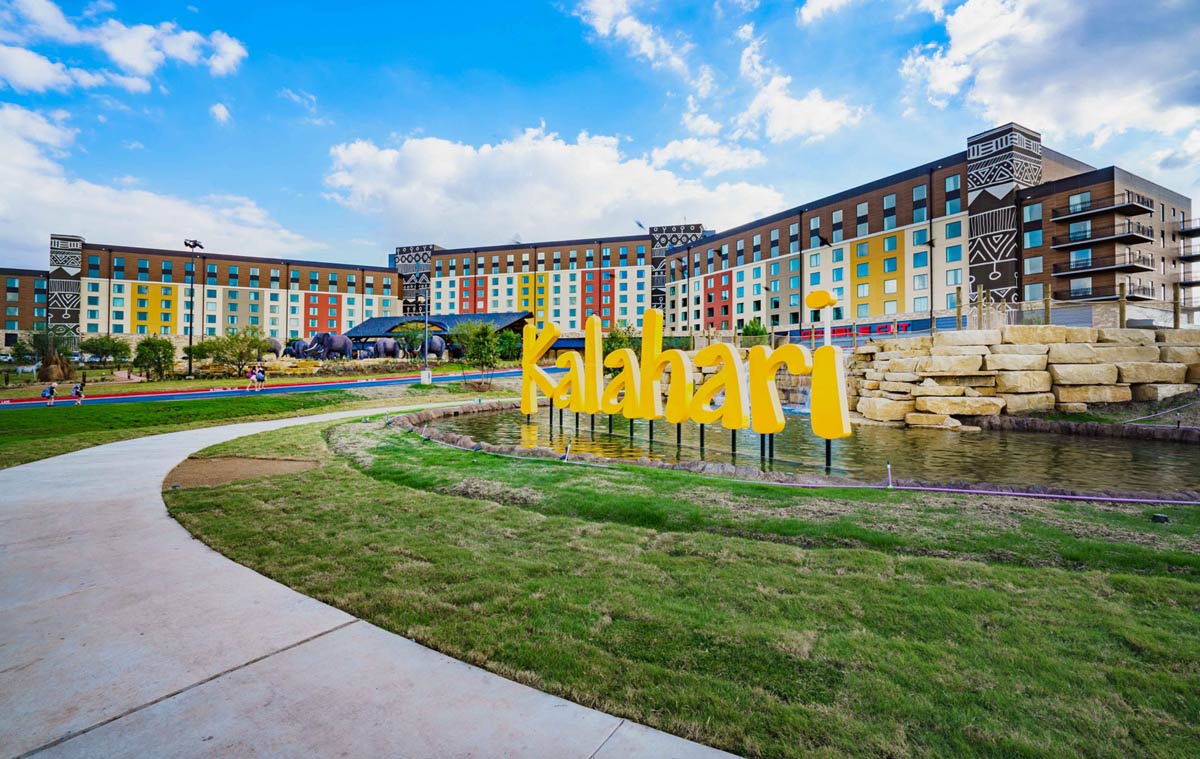 Painting Division
November 20, 2020
Kalahari Resort & Conventions Round Rock
Kalahari Resort, in Round Rock, Texas is Cherry Coatings' largest water park we've painted providing our exterior and interior coatings services. As the country's largest indoor water park which opened in November 2020 this facility spans over 223,000 square feet, in addition to outdoor pools built over 3 acres. The indoor theme park will include an indoor zip-line, laser tag, mini-golf, games, a piano bar, full spa, and retail space all under an authentic African Theme  The convention center will include 16 meeting rooms, 50,000 square feet of outdoor event space, 40,000 square foot and 27,000 square foot ballrooms. There will be approximately 1950 hotel rooms on the overall 355-acre site. 
Kalahari Resort Team:
We were excited to work with HKS Architects and Hensel Phelps on this remarkable project. For more information on Kalahari, you can visit the official website.