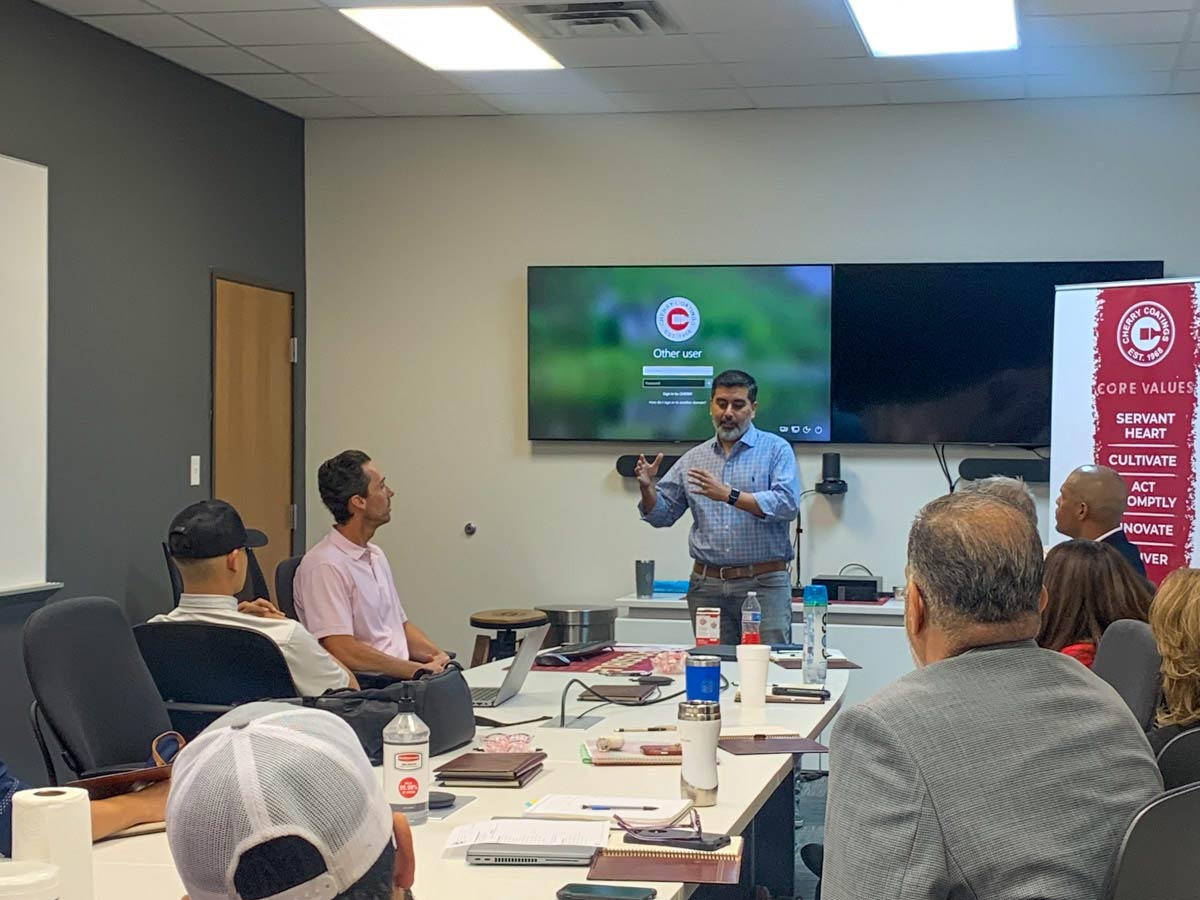 Flooring Division, Painting Division
December 1, 2022
Safety Summit 2022
Our leadership team got together for our Safety Summit 2022 in our Dallas Headquarters. The meeting included Zack Cherry, our CEO, Adnan, our CFO, Jim, our President of Architectural Coatings, and other key leaders in our business.
Our safety director David reiterated how important safety is in our industry and new members of the safety team were introduced. Updates on current safety initiatives were shared, as well as new proposals to even further elevate our company's approach.
Over the 2 Day "Safety Summit 2022", David led a cross-functional team through multiple exercises to deliver immediate, actionable outcomes implemented in 4th Quarter 2022 and planning for 2023. We look forward to continued Safety Summits and the powerful impact they will have across the business!