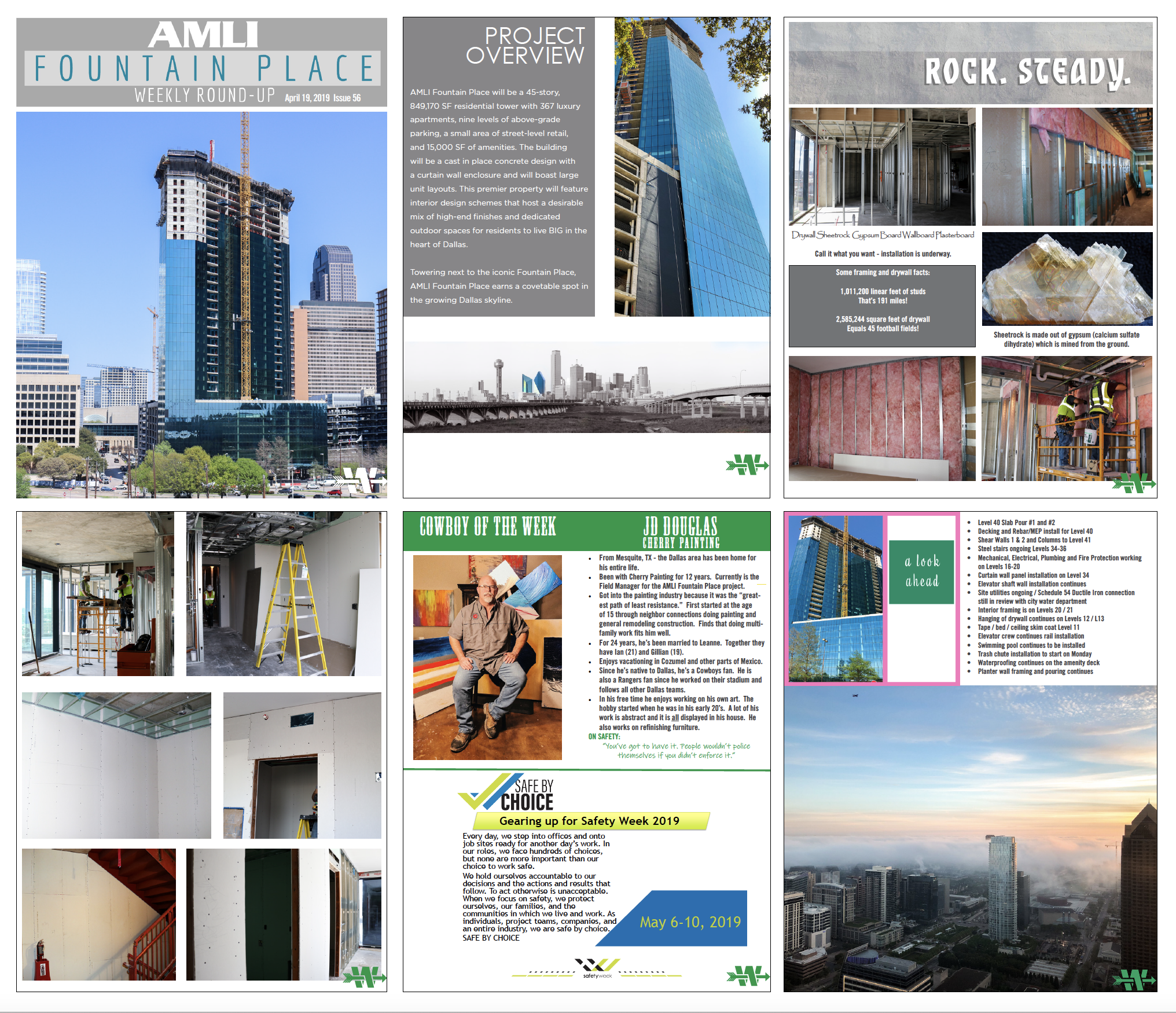 Public Relations-Awards
April 14, 2019
AMLI Fountain Place Weekly Round Up
It was exciting to see Walsh Group feature JD Douglas on their Weekly Round-up Newsletter on the AMLI Fountain Place project. JD Douglas has been with Cherry Coatings for over twenty years and trained under Pat Cherry as a young twenty-year-old.
AMLI Fountain Place Project
This is a 45-story apartment community next to the highly regarded Fountain Place, designed by the late, famed architect I.M. Pei, and opened Q3 2020. The high-rise stands 562 feet tall and contains 367 luxury high-end apartment units averaging 1,250 square feet. Designed by Page Sutherland Page, the tower serves as a compliment to its neighbor and features a reflective green glass façade, floor-to-ceiling windows, unique layouts, plus an expansive roof deck.