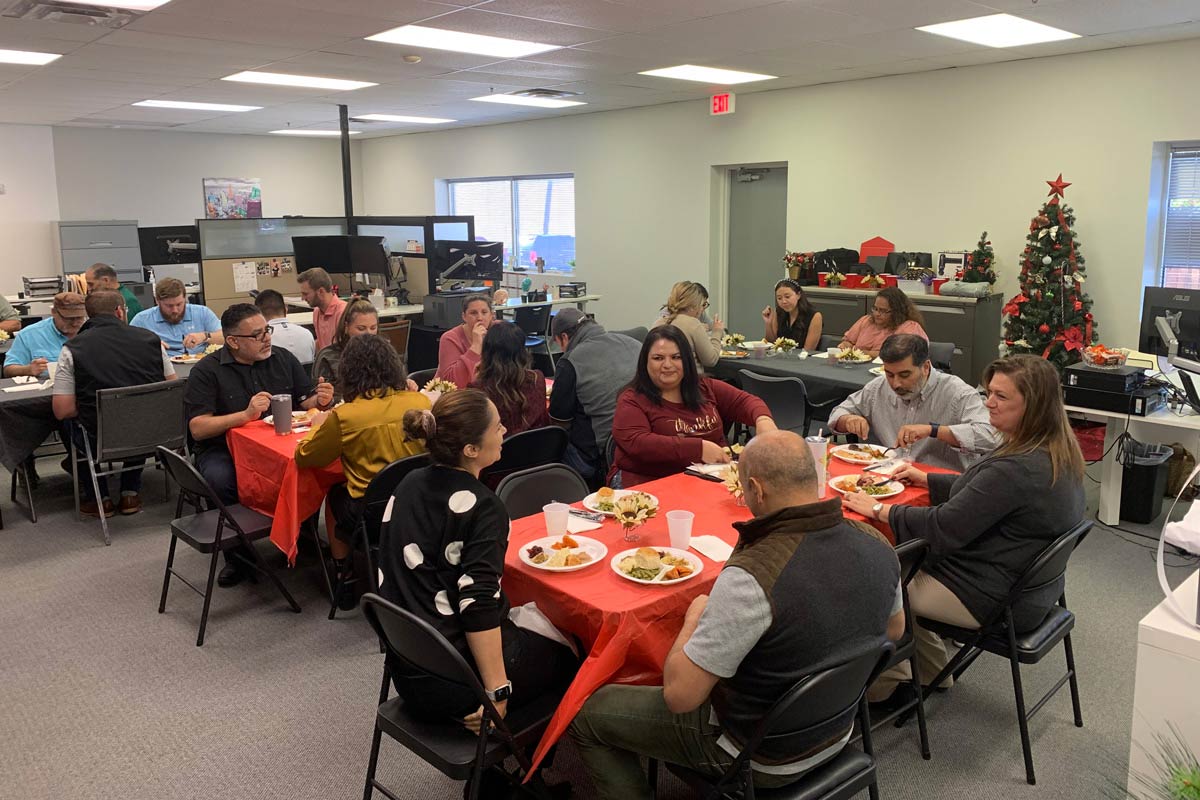 Thanksgiving Office lunch
Our teams in each office hosted a thanksgiving office lunch, each in their unique way. It was a great way to bring everyone together before the holiday.
Dallas catered from Smokey John's BBQ – and it was a huge success! Austin's own team member JR Villareal smoked Turkey legs (amazing!), and everyone participated in a potluck of sides. Houston took their team out to lunch at Papasitos. Nashville decided to cater from Oscar Taco Shop.